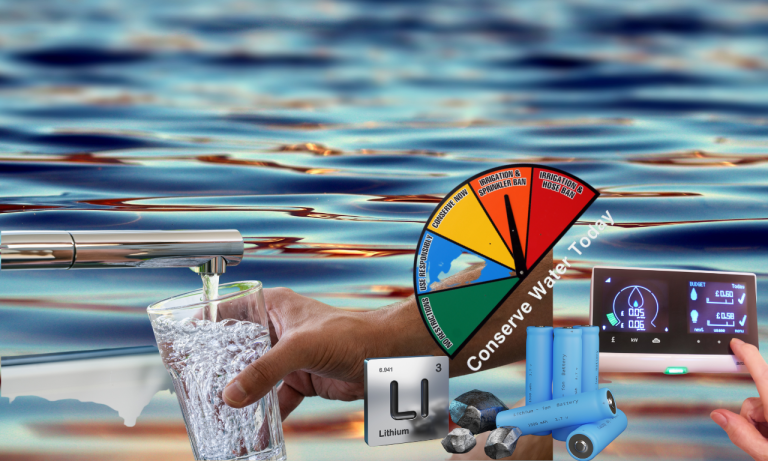 This is currently a big topic due to both an amazing winter and a push for conserving water due to concerns of drought and for the Great Salt Lake.  
With that said we wanted to highlight some questions around water that Utahns should ask, and then decide for themselves what the next best options are for us as a state to take. 
Is there really a water shortage? 
Why are we draining water into the GSL from the winter pack instead of storing water?
If the above is true, how do we plan on scaling back building housing, data centers, and much more?
Is the Great Salt Lake a "terminal lake," a naturally dying lake?
If the GSL is dying, should we continue to mine for lithium, among other items that require evaporation?
We are often told about climate change, switching to electric is more environmentally friendly. Is the mining of lithium (part of batteries for EV) environmentally friendly
What and how are things decided to be friendly or not?
How environmentally friendly is it for landfills to be full of used batteries in 15 years?
Are the resources the GSL is being mined for being given to Utah or America first, or sent to foreign countries?
Should mining companies be given water rights over Utah citizens?
Are there economic impacts to redirecting water to the GSL, and what are they?
Should we continue to direct our fresh water into the GSL? Do we need to conserve our drinking and farming water?
How long are we going to conserve water? When does it end, does it ever end? 
What are we willing to give up to conserve and send water to large data centers ? To the GSL, or to save for high density housing? Showering once a month? Doing dishes once a week?
How much federal funding has been given to the GSL, and why? Does the federal government have a reason to be invested? 
Is this a vilation of article 1 section 8 and amendments 9 and 10. 
How much federal funding is going towards high density housing? Is this the best use of our land and water?
How are water rights divided? Who gets them "first"?
What and who are the "Utah Lake Authority," and "Great Salt Lake Authority"?
Are you able to save your rainwater? Should you be?
Should private wells be registered with the state? Are they already required to be? 
Should the state promote a "report your neighbor" program if a person feels their neighbor is using too much water?
Should our water be metered remotely and AI piping installed? 
Who controls the water? Is it the special districts in each county and or city? Is it the state? How is the order of who gets water in an emergency decided among counties and cities?
Do you know about "Utah Water Ways"? A public private partnership that will be managing Utah's water usage.
Public money will be used to educate the public on why and how they should conserve water. Is this the best use of funds? Are the various sources and view points presented?
Is there a trigger if the Great Salt Lake goes below a certain level?
There is much more that goes into "water" then we think about. Cloud seeding for example can effect water outcomes, changing out lawns to turfs or zero scape can help or hurt water resources. 
Water is extremely complicated and it requires Utahns to participate in the discussion. It's a very serious matter, without water we can't survive. Who should be over water? Should it be the federal government, public private partnerships, foreign entities, the state, or local counties and cities? 
Should the people be able to collect stormwater? Should they be required to report it? 
In short this requires an in-depth conversation and review. One that Utahns have not been as active in as they need to be, nor has the information been as transparent as it needs to be.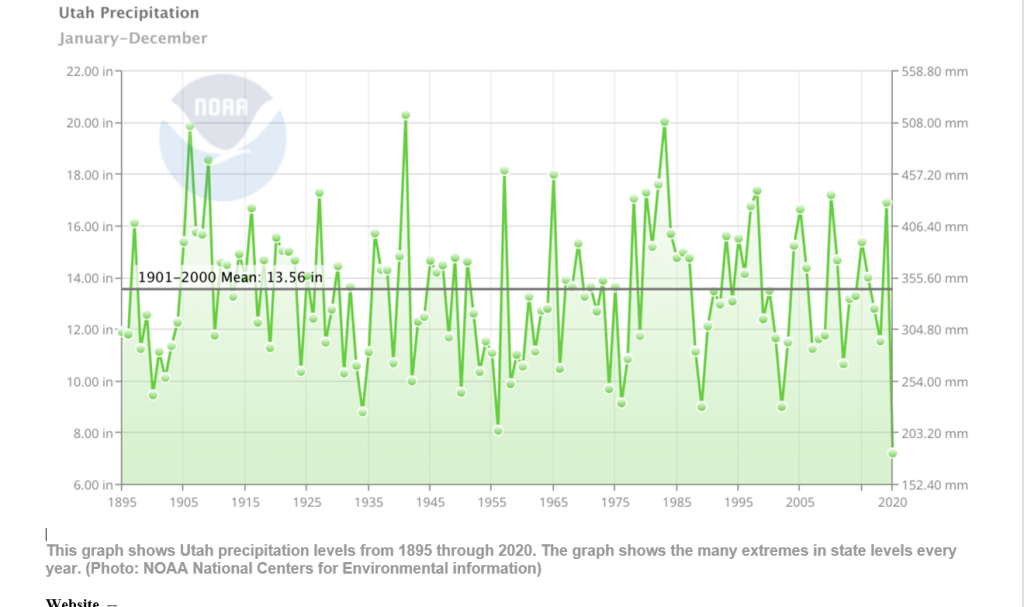 Source- https://www.ksl.com/article/50201168/is-this-the-worst-drought-in-utahs-history-heres-what-the-science-and-data-say